Yes, we can help you set up a branded trackable link for you to include in your texts. We call this a vanity URL.
Recipients will instantly recognise your business when you use a vanity URL, which will help boost your click-through rate. For example, if your brand name was Cords, our vanity URL may look something like this: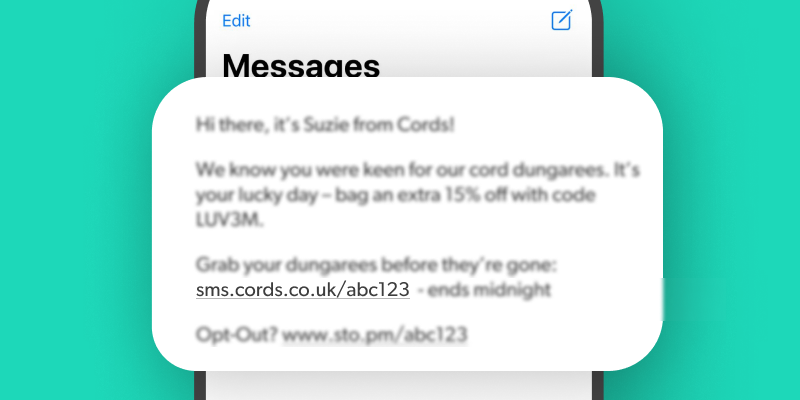 /abc123 is an example of a unique reference that will be produced per recipient. This allows you to track clicks per recipient.

Want to personalise your SMS campaigns to stand out from the crowd? You provide the domain and we'll provide the DNS settings. Please get in touch with a member of our friendly experts and they will help you get up and running with your own vanity URL.
Did you know? FireText was one of the first platforms to provide a trackable URL!