The thought of uploading tonnes of contacts at once can seem daunting - but it's actually a breeze! Follow these simple steps.
STEP 1: Head to the CONTACTS tab in your account and click ADD CONTACTS.


STEP 2: Here's where you ADD A NEW GROUP or select an existing group from the drop-down list.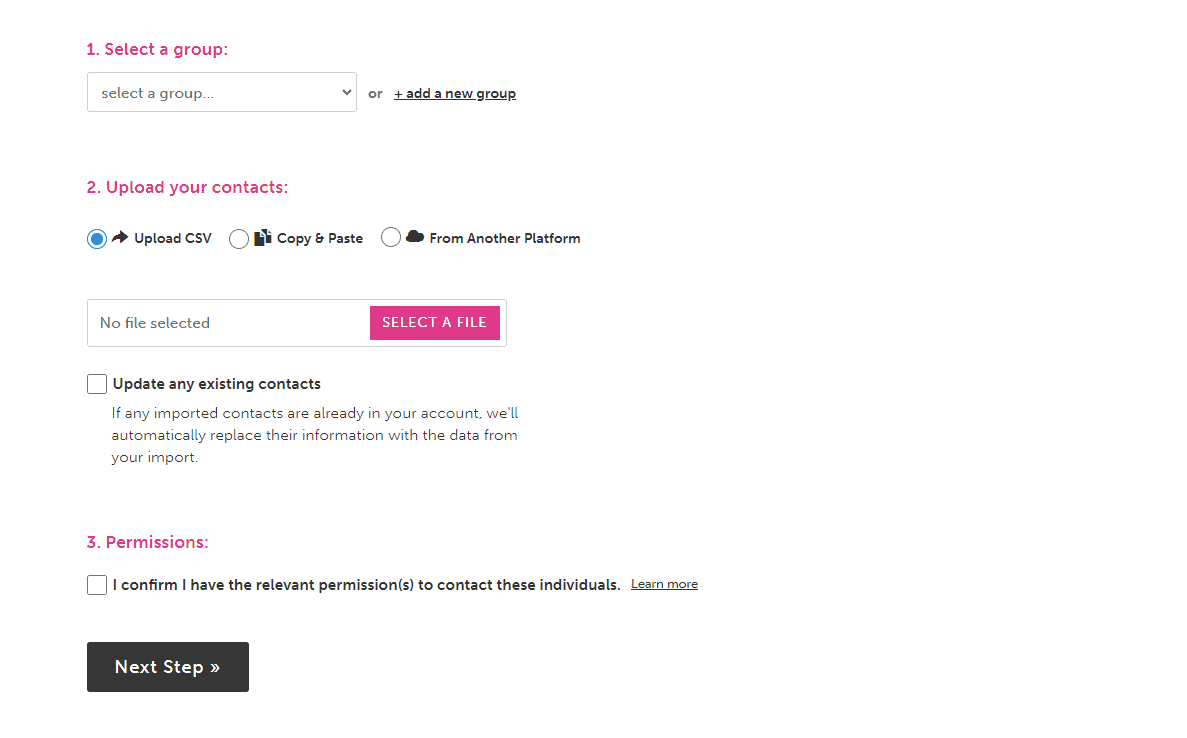 STEP 3: Name your group whatever you like - this is for your reference. The FROM box is your sender ID and can be 3-11 alphanumeric characters. The group description is a handy reminder of what the group is for and is there for your own reference.
STEP 4: When you're happy you can SAVE CHANGES and you've created your new contact group.
Now you can start adding some numbers. Your new group should already be selected in the 'select a group' box.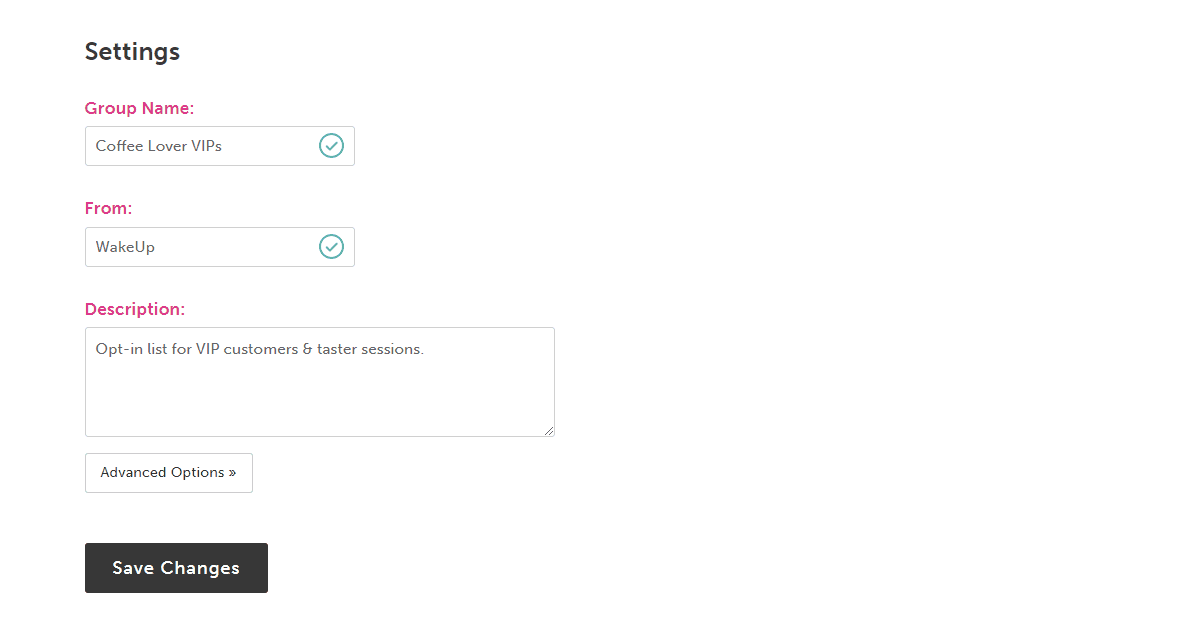 STEP 5: Make sure the upload CSV option is ticked if you're uploading a file. If you want to manually enter your numbers, tick the 'Copy & Paste' option.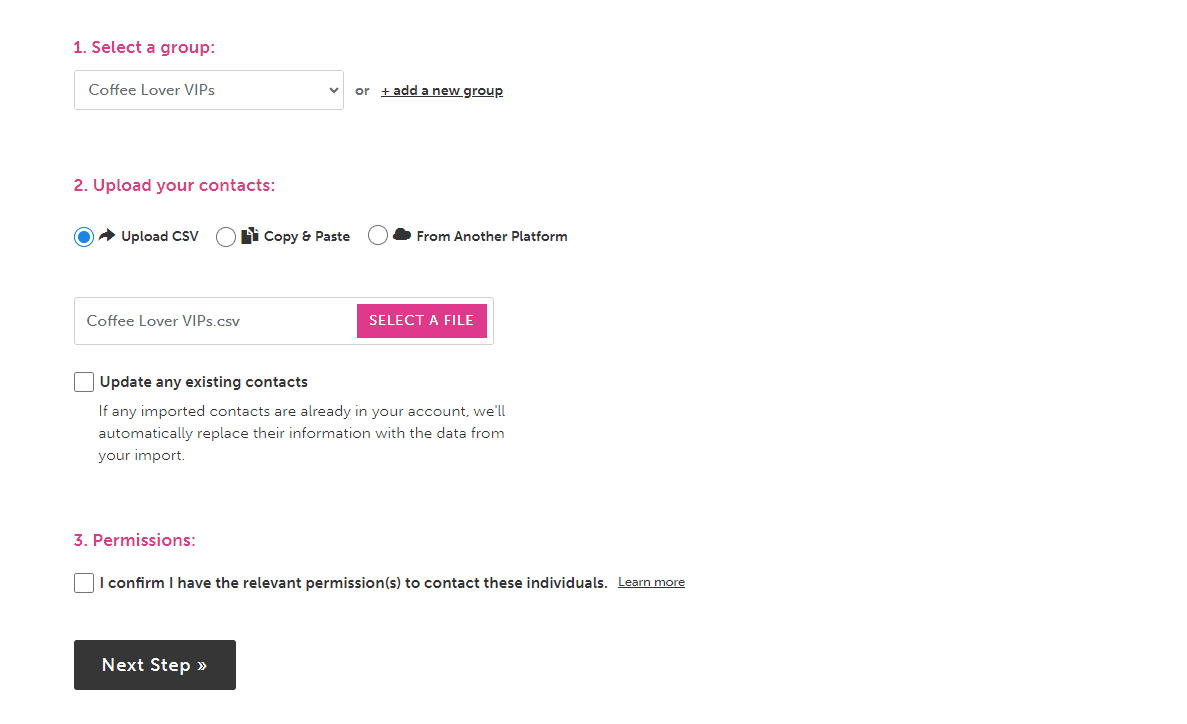 STEP 6: Select your file or enter your numbers and hit NEXT STEP.
STEP 7: Review the preview of the data you uploaded. Make sure the dropdown headers match the data below them. For example, ensure you have selected 'mobile numbers' above your uploaded numbers.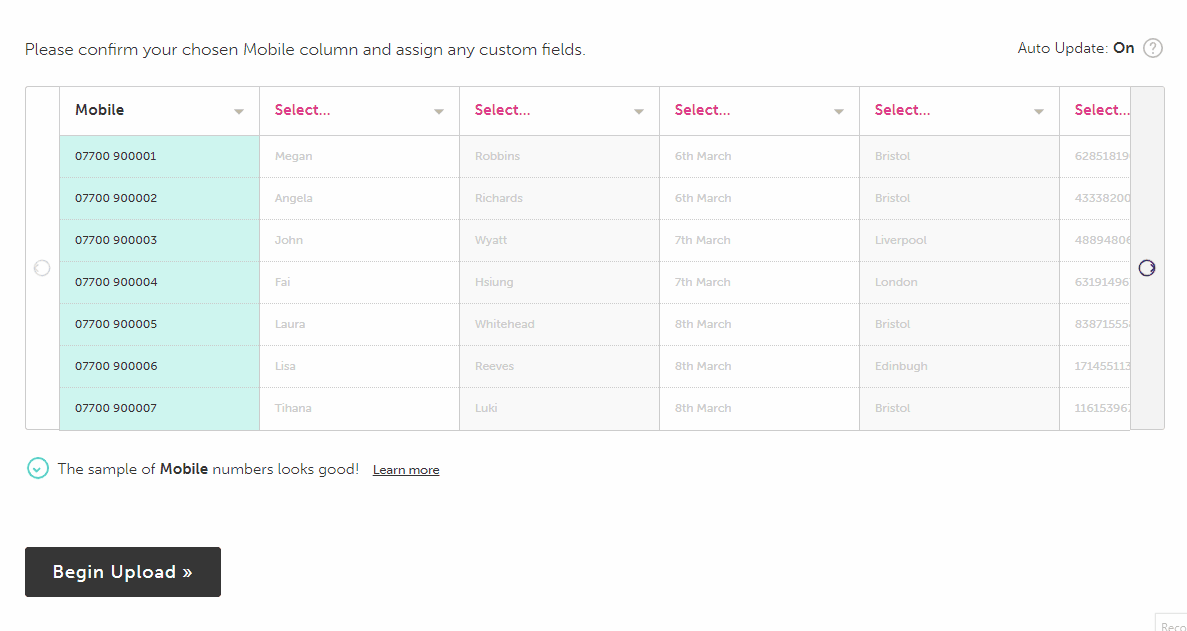 STEP 8: When you're happy click BEGIN UPLOAD :)
STEP 9: Yay! You've uploaded your contacts. Now you'll see your 'Upload Report'. Take a moment to check this out. It gives you a breakdown of what's happened with each contact - from successfully added contacts to any errors with the numbers.
You can download any contacts that appear under each heading to investigate further or DOWNLOAD CSV REPORT.